Spotlight on Australian Writers
Welcome to the world of wonderful Australian writers!  Each week a contemporary Aussie writer will be profiled on this page.  While some will be well known and honoured, others may be hidden gems. If you are, or know of, an aspiring Aussie writer, please contact me.
---
Aaron Blabey – September 17 2017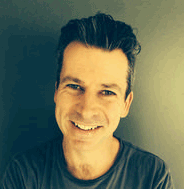 Aaron is the creator of many best-selling, award-winning books for children, including The Bad Guys series, the Pig the Pug series, Thelma the Unicorn, Piranhas Don't Eat Bananas and I Need A Hug, just to name a few. He has been the recipient of a Children's Book Council of Australia Book of the Year, a NSW Premier's Literary Award, a Children's Peace Literature Prize, two Yabba Awards for Best Picture Book and two Koala Awards as well. In 2012, Aaron was the National Literacy Ambassador and in May 2015 his book The Brother's Quibble was read by more than 500,000 children during the National Simultaneous Storytime. Aaron followed an acting career until the mid-2000s when he turned his attention away from acting towards painting. He has created six separate solo exhibitions and spent two years as a lecturer at a prominent Sydney design college. Aaron is a proud supporter of The Alannah and Madeline Foundation which works to protect children from violence.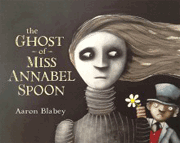 The Ghost Of Miss Annabel Spoon
Penguin Australia, 2014; ISBN 9780143506218
6-10 years
Life is cursed for the townsfolk of Twee. The ghost of Miss Annabel Spoon haunts their every waking hour and they've had enough! But then one day, the brave and practical young Herbert Kettle has the most extraordinary idea . . . .
"There is nothing 'twee' about this epiphany in verse and arresting artwork. This book deserves to be pored over and studied."- Reading Time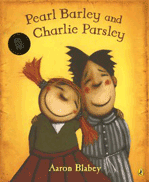 Pearl Barley and Charlie Parsley
Penguin Australia, 2009; ISBN 9780143503071
4-8 years
Pearl Barley and Charlie Parsley are the best of friends. But they are different in almost every way . . . Pearl likes solving mysteries and moves rather fast in the world. Charlie likes taking baths and watching his garden grow. So how can Pearl Barley and Charlie Parsley be such goods friends? A delightfully uplifting tale about self-belief, courage – and above all – the power of friendship.
---
Spotlight on Australian writers – Archives:
---